top of content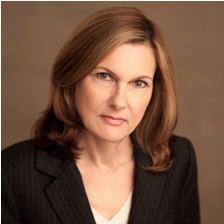 Katy A. Nelson
Partner
Phone: (213) 629-8768
12401 Wilshire Blvd.
Second Floor
Los Angeles, CA 90025-1089


VCARD
Katy has spent her entire law career advising insurance companies concerning a wide variety of primary and excess insurance product for surplus lines and domestic carriers. Katy has extensive experience litigating coverage issues in both state and federal courts.
She has helped insurers recoup indemnity payments and defended them in bad faith litigation in the trial courts and on appeal. She has also focused on complex construction defect coverage and litigation, representing insurers of owners, developers, general contractors and subcontractors in construction defect matters throughout California. In both litigated and non-litigated matters, Katy has assisted insurer clients with the drafting of policy endorsements and guided them through complex rescission issues.
Katy graduated magna cum laude from California State University at Northridge with a dual degree in Journalism and Political Science, and was named Journalist of the Year in 1984. She attended Loyola Law School's evening classes on a scholarship while working full time in a law firm. She earned her Juris Doctor degree and was admitted to the California Bar in 1994.