top of content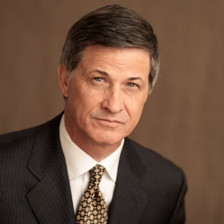 John E. Peer
shareholder
Phone: (213) 629-8791
Fax: (213) 629-8791
12401 Wilshire Blvd.
Second Floor
Los Angeles, CA 90025-1089


VCARD
John E. Peer is a Shareholder in Woolls Peer Dollinger & Scher and in 2000 was a founder of Woolls & Peer. For more than 40 years he has provided coverage advice and represented insurance companies at the trial court and appellate level, specializing in complex insurance coverage litigation.
John has handled disputes involving a wide variety of classes of insurance, including all types of liability insurance, property insurance, personal auto and commercial trucking insurance, construction defect coverage litigation, professional liability insurance, and reinsurance matters. John served as west coast regional counsel for a major property and casualty insurer responsible for all its west coast environmental and toxic/mass tort matters for nearly a decade. He has counseled clients and litigated thousands of coverage claims and disputes over his career and often represents insurers in bad faith litigation.
John has worked on insurance matters in more than 10 western states and Hawaii and is licensed to practice in the U.S. Supreme Court, as well as in all state and federal courts in California.
John is a long-time member of the prestigious Federation of Defense and Corporate Counsel and regularly lectures on insurance issues, including providing guidance on insurance claims handling requirements and counseling underwriting departments.
John has a Bachelors and Masters Degree in American History and graduated cum laude from the University of San Francisco Law School in 1980, where he was a member of the Law Review and McAuliffe Honor Society. Before founding Woolls & Peer (now Woolls Peer Dollinger & Scher) John was the managing partner of Long & Levit's Los Angeles office.
John's recent achievements include obtaining a $1,165,000 judgment against an insured auto dealership after establishing the absence of coverage under the relevant garage policies; obtaining a $750,000 judgment against an insured after establishing noncoverage under a trucking policy; prevailing in the trial and appellate court in a lawsuit seeking to force John's client to pay Cumis fees; successfully rescinding policies insuring a Nevada law firm based on misrepresentations in multiple applications for coverage; and obtaining summary judgment establishing noncoverage under a self-defense liability policy.