top of content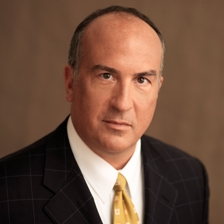 Jeffrey A. Dollinger
shareholder
Phone: (213) 629-8796
12401 Wilshire Blvd.
Second Floor
Los Angeles, CA 90025-1089


VCARD
Jeff has been actively involved in multi-party commercial litigation since 1990, and has litigated cases involving entertainment, First Amendment, insurance bad faith, toxic tort, and other complex commercial issues. Over the last 20 years, Jeff has specialized in analyzing and litigating insurance coverage issues, and regularly advises insurers and insureds (including individuals, corporations and municipalities) as to their rights and obligations under all types of policies, including liability, D&O, EPLI, property and general liability policies. Jeff has successfully litigated to judgment equitable contribution and indemnity claims against insurance carriers on behalf of his insurance carrier clients.
Jeff also advises a large, national independent adjusting company on regulatory compliance issues in all 50 states. He regularly addresses claims handling requirement questions and has assumed primary responsibility for regulatory filings with state Department of Insurance and Secretaries of State in more than 35 states.
Jeff has developed a robust direct-defense practice. He is regularly retained to defend parties in commercial large-loss matters involving toxic tort, product liability, manufacturing, food borne illness, and wrongful eviction claims - including landlord-tenant disputes. Jeff's extensive business litigation background enables him to provide "complete defenses" to sophisticated commercial insureds. Jeff constantly focuses on risk-transfer and he has an excellent track record in subrogation and indemnity claim recoveries against carriers and their insureds. Jeff has engaged in numerous mock trials and is frequently retained as excess monitoring counsel to advise carrier clients regarding large-loss exposures.
In addition to his legal background, Jeff is himself a business entrepreneur with considerable franchise business law experience. He has incorporated multiple businesses and analyzed liability and tax issues in determining proper business structure and form. He negotiates and drafts management contracts, member and shareholder agreements, and commercial leases. Jeff troubleshoots business management issues, including compliance with OSHA regulations and the California Health and Labor codes. He analyzes franchise uniform offering circulars and advises both franchisers and franchisees as to their rights and obligations. Jeff also advises banking institutions, lenders and receivers concerning management and disposition of acquired property, receiver reporting obligations, inventory, account, and property management.
Jeffrey A. Dollinger attended UCLA where he received his Bachelor of Arts degree in Philosophy in 1986. He earned his Juris Doctor degree from Boston University School of Law in 1989. While in law school, he served as a Note Editor on the American Journal of Law and Medicine. While earning his law degree, Jeff took numerous graduate courses on the subject of Mass Communication at the Boston University school of Communication.
Jeff is a member of DRI and is actively engaged with the Council on Litigation Management ("CLM") where, as Co-Chair of the Live Standards Training Committee, he has responsibility for development of numerous substantive courses, including the subjects of bad faith, additional insured and contractual indemnity issues, mediation and fraud.