top of content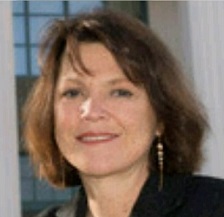 Gail S. Cooper
OF COUNSEL
Phone: (213) 629-8780
12401 Wilshire Blvd.
Second Floor
Los Angeles, CA 90025-1089


VCARD
Gail S. Cooper has had an active litigation practice throughout her career. On behalf of both plaintiffs and defendants, ranging from individuals to multimillion dollar corporations, she has successfully litigated a vast array of cases at all stages of litigation in both State and Federal Courts, including arbitrations, trials and appeals, and has negotiated advantageous settlements on behalf of her clients. Her current practice focuses on defense of first party coverage/bad faith litigation where she has obtained several victories on summary judgment.
Gail also practices extensively in the area of employment law, advising clients on issues of employee relations and handling litigation. She has been qualified as an expert in employment law in Los Angeles, San Bernardino and Riverside Counties. Among her published decisions is Cotran v. Rollins Hudig Hall Int'l (1998) 17 Cal.4th 93, a seminal California Supreme Court employment case involving workplace investigations. Gail has also been recognized for her success with anti-SLAPP motions as well as ADA litigation.
Gail received her J.D. from UCLA School of Law in 1983 and was admitted to the California State Bar the same year. She received her B.A. in International Relations and French from U.C. Davis in 1980 and became a member of Phi Beta Kappa in 1979.
Before joining Woolls Peer Dollinger & Scher, Gail had her own firm for ten years which she closed to become General Counsel for Pasadena City College in 2011. In 2014, she was a LA Business Journal Finalist for Corporate Counsel of the Year.
Reported decisions:
Truck Insurance Exchange v. Bennett (1997) 53 Cal.App.4th 75 (summary judgment for insurers affirmed; personal injury liability clause does not provide coverage for disparagement of title claim against insured)
Cotran v. Rollins Hudig Hall Int'l (1998) 17 Cal.4th 93 (termination for good cause requires employer to have reasonable and good faith belief that the misconduct occurred)
Cross v. Cooper (2011) 197 Cal.App.4th 357 (denial of anti-SLAPP motion reversed; disclosure to purchaser of home that registered sex offender lived across the street concerned matter of widespread public interest)