top of content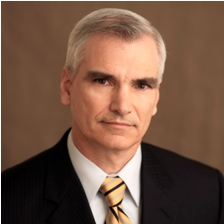 Sean B. Dean
Associate
Phone: (213) 629-8795
12401 Wilshire Blvd.
Second Floor
Los Angeles, CA 90025-1089


VCARD
Sean is a litigator, specializing in insurance defense and insurance cases. He has been responsible for all aspects of litigation, including discovery, negotiation, arbitration, pre- trial motions, and trial preparation in federal and state court. An avid reader and gifted writer, Sean has significant experience in preparing state and federal appellate briefs.
Sean is a member of the California State Bar. He practices before the United States District Court, for the Central and Eastern Districts of California, the District of Nevada, and the United States Court of Appeals for the Ninth Circuit.
Sean Dean was born in Fullerton, California in 1960. He attended California State University Long Beach, where he earned his Bachelor of Arts degree in English/Creative Writing in 1992, graduating cum laude. He earned his Juris Doctor degree from UCLA in 1996. While at UCLA he was awarded the American Jurisprudence Award in Family Law. Sean was admitted to the California State Bar in 1996.